The new book on our MAKI:wishlist – Tate Kids British Art activity book for kids
While writing about books and working on our first printed issue of children´s magazine MAKI:minimag we come across so many great books we would like to have. So why not put them on a MAKI:minimag wishlist and share them all with you?
Our first one is the Tate Kids British Art activity book for kids, illustrated by great James Lambert. Here is what this charming activity book for kids is all about:
"This book includes art activities based on 10 historical, modern and contemporary British artworks. Devised by Tate Kids online editor with designer/illustrator James Lambert, it is a fun and insightful introduction to art.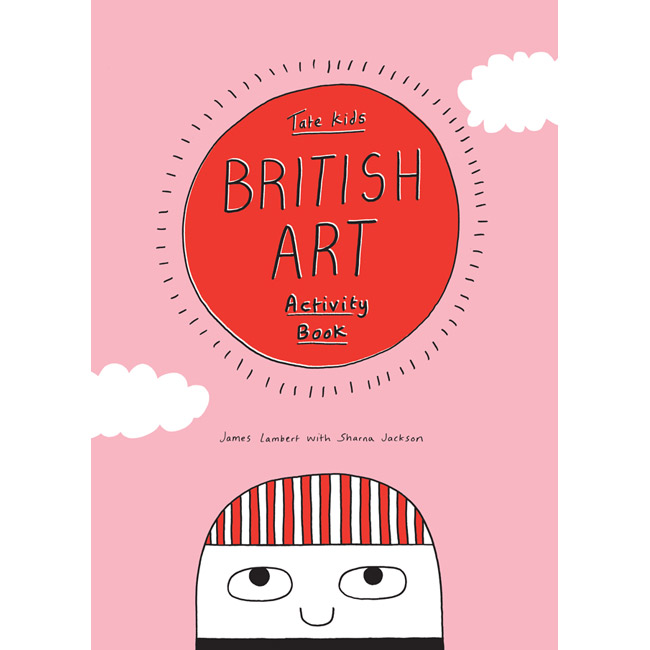 Throw yourself into British art with this zany book of activities based on artworks by some of Britain's most exciting artists. Play a game of 'Formaldehyde and Seek' inspired by Damien Hirst; take cues from Barbara Hepworth and carve a sculpture out of soap; and find out how to capture the spectacular glow of J.M.W. Turner's painted sunsets with a torch and some cellophane.
There are fascinating facts about the artists dotted throughout the book and when you're ready to take a break from creating, delve into an Op Art maze inspired by Bridget Riley or take your pencil on a Word Walk like Richard Long.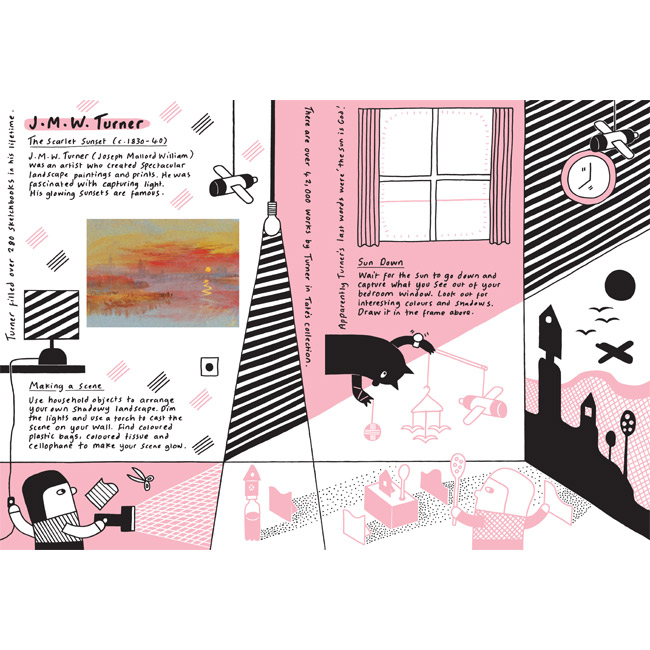 The Tate Kids British Art Activity Book explains the key concepts behind historical, modern and contemporary artworks in a succinct and fun way. Art activities and games encourage a deeper understanding of each artist's ideas and introduce children to artworks in a variety of media including photography, mixed media, sculpture, conceptual art, installation art, and painting. "
What do you think? Will you put it on your wishlist too?
(pictures via Tate Shop)