Under the Ocean: That is where number 4 of our summer reading list brings us. After #1 about playing in the sand, #2 about the summer garden and #3 about an ABC of a sailor it is time to go diving. "Under the sea" is a beautifully designed pop-up book that plays the dichotomy between down and under, above the water and in the sea well. While on the top side you can find boats, ships, islands and harbours there is a totally different world under the surface: whales, fishes and turtles, divers and corals, icebergs and seashells.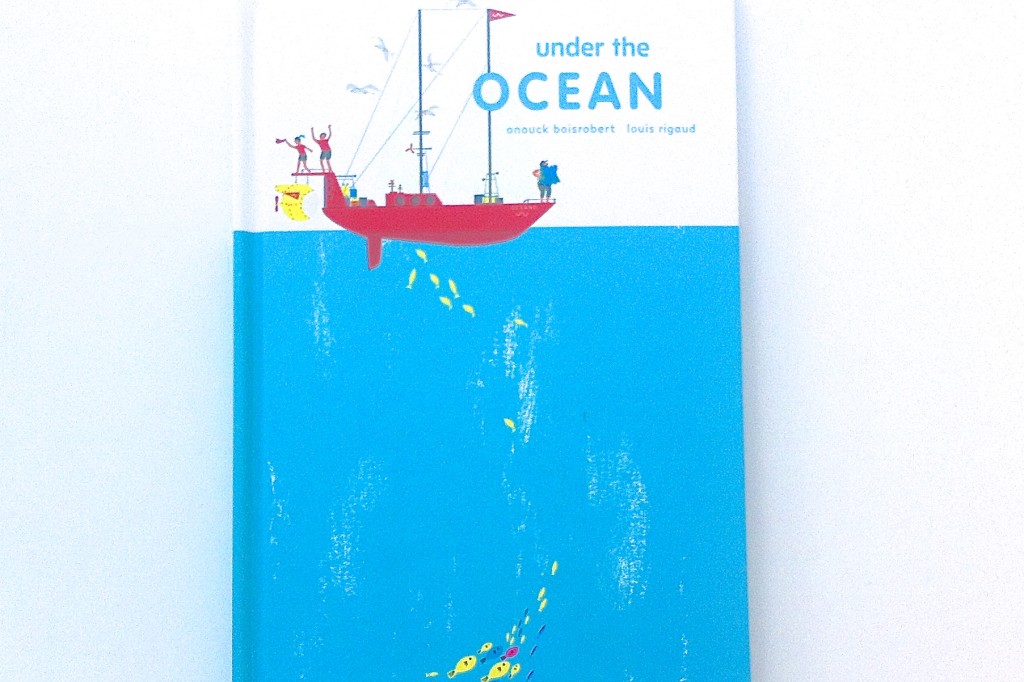 So: Climb aboard the red sailboat Océano and get ready to depart on an exciting expedition around the world! The scenery changes as the boat sails from a busy port to the icy Arctic, through stormy seas, on into an idyllic sunset. But it's what lies under the ocean that will surprise and thrill you the most.
"Under the ocean" combines inspiring pop-ups with cutting-edge illustration and design in a celebration of the splendors of the ocean.
Anouck Boisrobert is an illustrator and graphic designer, and Louis Rigaud works across multimedia as well as illustration. They are the one of the starst of three-dimensional storytelling. Their first book Popville won the Bank street Best Children's Book of the Year 2011.