The beauty of everyday sounds.  Listen! Listen! by Ann and Paul Rand is a fascinating children´s book just about that, published in 1970.
The "Blop" of a raindrop, the "Wham!" of a shutting door, the whisper of the wind in the trees, the "Crunch Crunch" of a toast. Ann Rand collects all those loud and quiet, happy and scary sounds and turns them into beautiful, rhythmic rhymes. Paul Rand accompanies the words with simple, striking (paper cut) forms, bright primary colours and funny little details. Such as the hammer next to the piggybank (Sparschwein/spaarvarken): nothing happens at the end (the hammer is used for building) but in your imagination you can hear the clattering sound of the breaking porcelain pig!
But the best sound is….wait! Read, no: LISTEN YOURSELF!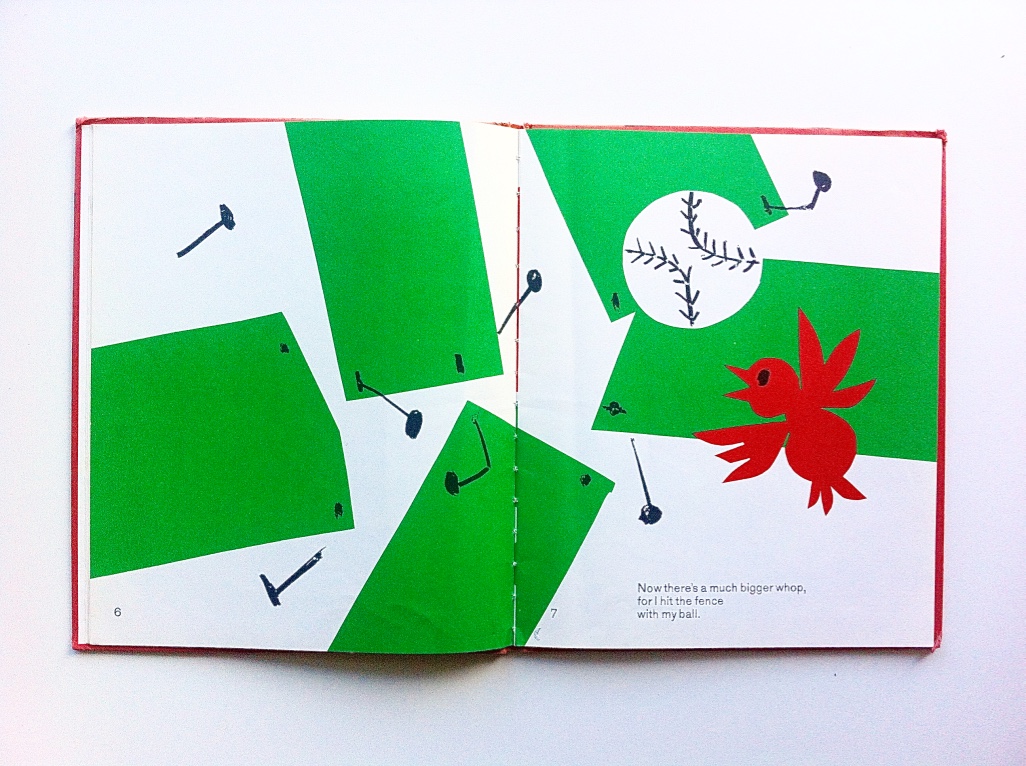 But the noise I like
the very best
is early morning before sunrise
because then
(when I keep my eyes tigth shut)
I can hear
the world wake up.
It´s a wonderful mixed-up sound.
From far and near
From air and ground
it comes from all around.
Listen…
The book is only available secondhand – unfortunately! I bought mine via a big online US bookstore;). It has been published by Harcourt, Brace & World (1970)